Sharon Adult Education is open to all age 18 and older residents of Sharon and the surrounding communities, however, we have now opened select classes to individuals 14 and older (see brochure for those programs).  We strive to offer classes that address a variety of cultural, social, and continuing educational needs.  We are always open to new ideas for classes and instructors.  Please let us know how we can help to add a little class to your life.
Adult Education Registration is now open for Fall Programs!
We at Community Education hope you have enjoyed a happy and safe summer so far. As the summer winds down and the start of school approaches, we are proud to bring you our upcoming Fall Adult Education session! This Fall, we have a great mix of indoor, outdoor, and virtual classes to suit various interests and comfort levels as we continue navigating the COVID-19 pandemic together as a community. For a sneak peak at what we have coming up, click on the Adult Education Brochure.
The health and safety of the Adult Education instructors and participants as well as that of the staff and children utilizing our programs during the school day is of the utmost importance to us here at Community Education. Policies and safety recommendations are constantly being updated by the state and local Boards of Health as they follow the trends in infection rates throughout the state and county. At this time, masks are required for anyone inside Sharon Town buildings to include the schools. There are hand washing and sanitizer stations throughout the schools and typically stationed near the doors. We encourage everyone entering the school buildings for Adult Ed programs to either wash their hands with soap and water or use hand sanitizer. We will also be requiring Adult Ed instructors and participants to complete the COVID health screener and contact tracing form prior to participating in a class or activity. A poster with a QR barcode will be posted at each program, which when scanned by a smartphone will open a google form to confirm that participants are not experiencing any symptoms of illness and have not been in contact with someone infected with COVID within the past 14 days. This form will also collect participants names and phone numbers to help us conduct contact tracing should we learn of a potential exposure.
We have also updated our policies regarding canceling in person classes should cases in the area rise and we are no longer able to hold in person classes. If in the event in person classes must be canceled due to COVID-19, Community Education will transition any classes into a virtual class if possible. Classes that cannot be held virtually (Volleyball, Basketball, or Badminton), participants will be provided with either a credit or refund upon request if an outdoor space cannot be reserved.
This page is where we will provide updates on Adult Education programs.
Class Update!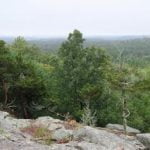 Our Trees and Shrubs of Southern New England classes taking place at Moose Hill Wildlife Sanctuary have been broken down into two, one day classes!
Trees and Shrubs of Southern New England *Fall Foliage*: Tour Moose Hill Wildlife Sanctuary to identify the trees indigenous to this area and marvel at their colorful leaves! This class will be held on Sunday, October 17th from 10:00 am to 12:00 pm. Click HERE to learn more and register.
Trees and Shrubs without Leaves: Tour Moose Hill Wildlife Sanctuary to identify and learn about the indigenous species once their leaves have fallen in preparation for the cold winter months. This class will be held on Sunday, November 14th from 10:00 am to 12:00 pm. Click HERE to learn more and register.
Recently Added!
Volleyball: Power
This Co-Ed class is for experienced players with well-developed ball-handling skills.  All play is in accordance with USVBA rules.  Although the class is administered as a "pickup" organization, all play is at the competition level (approximately level C).  Players registering for the first time must have the instructor's approval. Important Note:  Players with little experience should consider the Monday night Intermediate-Volleyball class.  Ages 18+ welcome.
Volleyball: Power is offered on Tuesdays beginning Sept. 28th to Nov. 30th from 7:30 - 10:00 pm. Register Now!
Volleyball: Seasoned
This recreational class is for players with intermediate to advanced ball handling skills. This course is for individuals who wish to refine the skills and extend their appreciation of Volleyball through pick up games. Coordinator approval will be required for new Participants. Please specify "Volleyball-Seasoned" on the Registration form. Important Note: Players with little experience should consider Intermediate Volleyball on Mondays. This class is for advanced players only. Limited to 15.
Volleyball: Seasoned is offered on Wednesdays beginning Sept. 29th to Dec. 8th from 7:30 - 10:00 pm. This class is currently full but the waitlist is available here.
The Perils of Student Debt for your College Planning (Virtual Class) by Jarod Bloom. Tuesday, Oct. 19th, 6:30 to 8:00 PM.
There is approximately $1.5 trillion (and growing) of student loan debt outstanding in the US. Some people say the student loan situation in this country is a "crisis"; others say it's a "bubble" ready to pop. Many politicians are incorporating this issue into their platforms. Students and families should absolutely be concerned about the implications of student loans for higher education planning. Yet there's an (unwarranted) assumption that students "need" to take out student loan debt for their college plans. This class will educate you about student loan debt, inform you on why you don't necessarily have to take on student loan debt, and why financial considerations should be primary in your higher education plans. Click HERE to learn more and register.
What Happens to the Family Vacation Home (Virtual Class) by Margaret Hoag. Tuesday, Sept. 21st from 7:00 - 8:30 PM.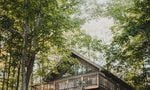 Many families have a beloved vacation home that they want to preserve for future generations. The process of transferring the house to the next generation can lead to significant family conflict. We will discuss various methods of passing a vacation home onto your children and review the issues that arise. Topics will include the pros and cons of joint ownership, trusts, and LLCs including tax consequences. We will also discuss methods of decision making, paying for repairs and upkeep, and renting a property. Bring your personal experiences and questions to share. Click HERE to learn more and register.
Plan Your Disney Vacation (Virtual Class) by Meaghan Steiwer. Thursday, Sept. 23rd from 7:00 - 8:30 PM.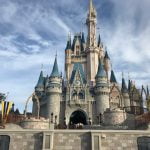 Looking for some help planning your next trip to the Walt Disney World Resort in Florida? As a former Disney Cast Member, and a very frequent Disney park guest, I'm here to help! In this class, we will cover the basics, including tips and tricks to make your next trip to Disney your most magical one yet! I'll share some highlights in each park, including dining, rides, and special events, and we'll also go over the technology needed to make your trip a success. We will have plenty of time for more specific advice too, so come prepared with your questions! Click HERE to learn more and register.

Community Education has partnered with ed2go.com to bring online learning opportunities to our community. We will be bringing both self-paced and instructor lead programs to you in a wide range of core fundamental subjects. We are also offering online career certification training! Registration is now open for ed2go classes!
Areas of Study Include: Arts & Design, Business, Computer Applications, Computer Science, Construction & Trades, Health & Fitness, Hospitality, Information Technology, Language, Legal, Math & Science, Teacher Professional Development, Test Prep, and Writing
Fundamental Skills Courses:
Our Fundamental Skills courses are perfect for people looking to brush up on existing professional skills or learn new ones. For your convenience, most classes are offered in a self-paced or instructor lead format with a new session starting monthly. Click here for full list of courses.
Career Training Certification Programs:
Prepare for employment in some of today's hottest careers with a comprehensive, affordable, and self-paced online Career Training Program. Upon successful completion of all required coursework, you will receive a Certificate of Completion and exam vouchers for some programs! Click here for full list of courses.
Stay tuned for Fall Teen Programs in the upcoming Adult Ed brochure!
Sharon Community Education for the first time during the 2019/2020 school year, introduced our Free Speaker Series. Unfortunately, due to the COVID-19 pandemic, we had to cancel two of our three scheduled speaking events. Due to uncertainty surrounding when people will be able to safely gather and the continued relevance and importance of cultural competency education, we still plan to bring Ken Nwadike Jr. and Dr. Beverly Daniel Tatum to speak in Sharon, when it is safe to do so. Please stay tuned for new dates as they become available.

Ken Nwadike Jr.- The Free Hugs Project
Ken Nwadike Jr is an American documentary filmmaker, motivational speaker, and peace activist popularly known as the "Free Hugs Guy." Ken is the founder of the Free Hugs Project. His "Free Hugs" videos have reached hundreds of millions of views on Facebook and YouTube. His mission is to promote peaceful and meaningful discussion between law enforcement and protestors.

Dr. Beverly Tatum
Dr. Beverly Daniel Tatum is a psychologist, administrator, and educator who has conducted research and written books on the topic of racism. Focusing specifically on race in education, racial identity development in teenagers, and assimilation of black families and youth in white neighborhoods. Dr. Tatum will be visiting Sharon for a moderated discussion (date to be determined).
Community Education offers 50% discounts on tuition for select Adult Education programs to Senior Citizens and Employees of the Town of Sharon and Sharon Public Schools. Discounts are applicable unless it is stated "*Discounts do not apply." Tuition only would be reduced, not the materials cost or fees. One, two, or three night classes are not discounted.
Discounts for Seniors are available through our online registration platform. Town and SPS employees should contact Sara Norton at the Community Education office at: (781) 784-1574 x 4 or snorton1@sharonschools.net to complete registration.
If you are interested in offering a program for Adult Ed, please complete and submit the Course Proposal form! We are always looking for new and exciting programs and are now accepting submissions for the Winter 2022 session. We are keeping a close eye on the COVID-19 pandemic and are anticipating the possibility that programs may be a hybrid of virtual and in-person programs.