Family trips are open to all families in Sharon and the surrounding communities. All children must be accompanied by an adult on trips. Round trip bus transportation is included for all trips on our air conditioned bus, unless otherwise specified.
Unless otherwise specified the bus leaves in front of the main entrance to Sharon High School.
Ticket Sales open Wednesday, August 28, 2019 at 9:00 AM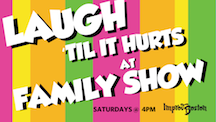 FAMILY SHOW AT IMPROVBOSTON
This improv and music extravaganza is completely made up on the spot every week based on your suggestion! Best of all, children who want to participate have opportunities to be on stage and take part in the fun! This is a hosted long-form musical with improvised songs, short-form games, and audience engagement. The family show is fun for the whole Family and best for ages 4 – 12.
WHEN: Saturday, October 26th
WHERE: ImprovBoston, Cambridge, MA
TIME: 2:30 PM to 6:30 PM (Departure at main entrance of Sharon High School)
COST: $30 per adult, $25 per child 12 and under.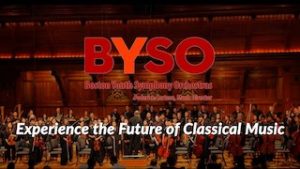 BOSTON YOUTH SYMPHONY ORCHESTRAS-FAMILY CONCERT
Family Concerts provide engaging, age-appropriate educational orchestral concert experiences especially for children ages 3 – 8 and their families.
DATE: Saturday, November 9th
TIME: 10:30 AM to 2:30 PM (Departure at main entrance of Sharon High School)
LOCATION: Boston Symphony Hall, Boston, MA
COST: $35 per adult, $15 per child 12 and under.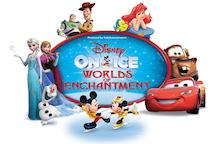 DISNEY ON ICE- WORLDS OF ENCHANTMENT
Rev up for non-stop fun with four of your favorite Disney stories at Disney On Ice presents Worlds of Enchantment. This fun-filled, adventure packed show features the beloved characters from Cars, The Little Mermaid, Toy Story, and Frozen! Not to mention some special guest appearances from Mickey and Minnie Mouse! This magical show is fun for all ages!
WHEN: Friday, December 27th
WHERE: Agganis Arena, Boston, MA
TIME: 2:00 PM to 7:30 PM (Departure at main entrance of Sharon High School)
COST: $40